Fintech Core System – nCore
Engineered for Growth. A Holistic Platform for All Your Fintech Needs.
nCore offers the foundational infrastructure that is powered by blockchain and has a wide array of inbuilt features that ensure you can offer all kinds of financial services to maximize your revenue while keeping your costs low.
The wide range of SDKs and APIs enable you to integrate your services with external products, such as robo-advisory or intelligent lending, that you can bring out to market at speed.
By leveraging on the nCore platform you can now save time and cost in developing a wide range of fintech solutions in the following areas:
Simplifying Innovation with an Open System
nCore SDKs and APIs make nCore an Open System. They enable seamless integration to existing business modules and allow the addition of new modules to meet the needs of a growing business.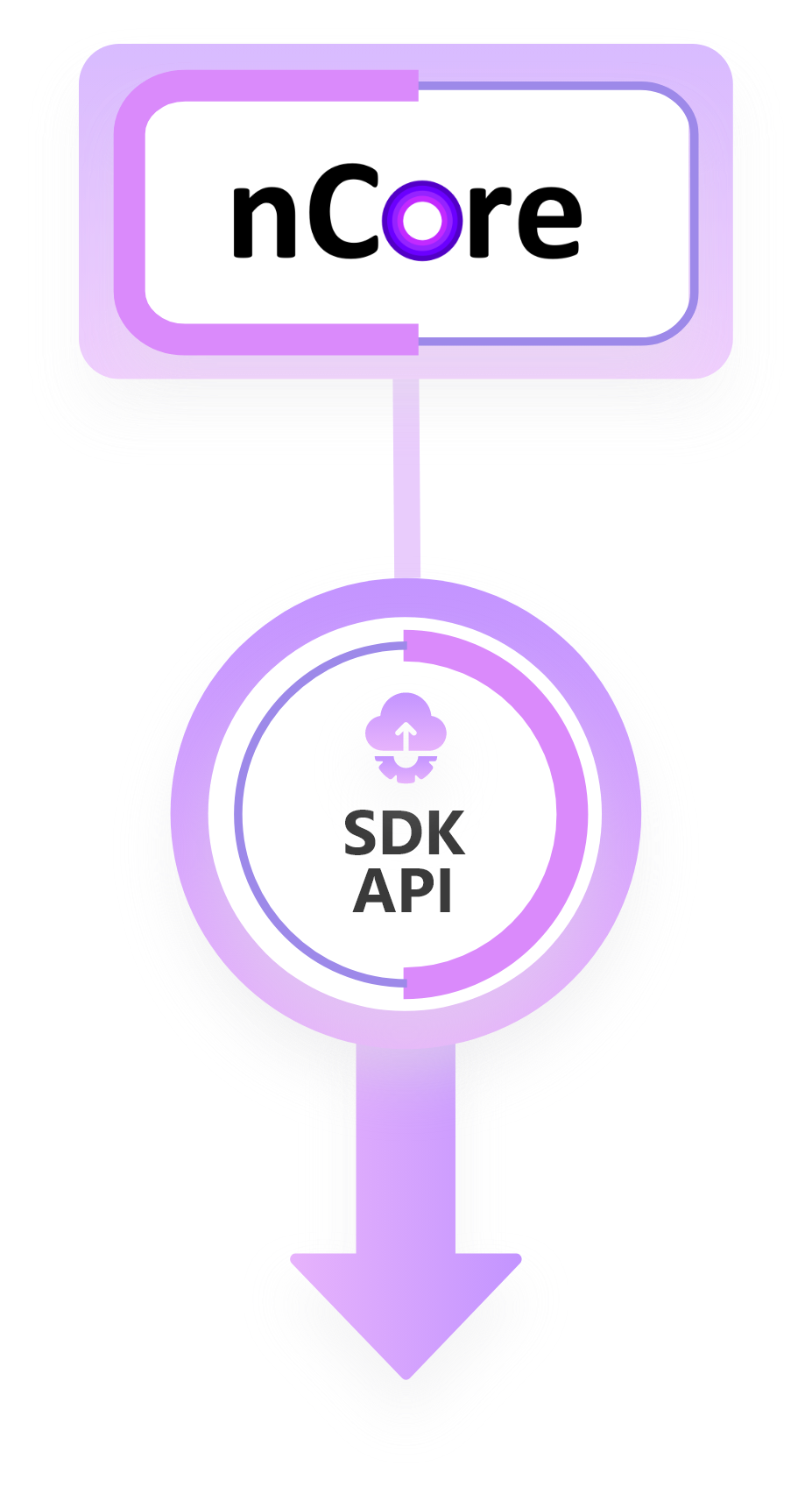 Current & Savings Account

Payments / Standing Orders
Business Intelligence & Analytics

Mobile & Merchant Cash In / Out






Loans & Non-Permorming Asset Management








Feature Rich to Deliver What's Demanded

Fast Transactions
Manage high transaction volumes without lag.

ISO 20022/SWIFT Compatible
SWIFT compatible messaging solution.

Instant Forex
Offer support for forex and international transactions.

Multilevel Multiparty Approval
Enable multi-signature transactions for comprehensive payment processes.

Aggregate Transactions
Integrate complex transaction logic such as escrow and trust-less swaps.

Illicit Transaction Protection
Bring efficient transaction monitoring and approval to prevent illicit activities.

Account Recovery
Detect and reverse fraudulent transactions and recover lost money with ease.

Comprehensive SDKs and APIs
Connect to external platforms and services with the range of SDKs and APIs.